Helping Upper Peninsula families
fight

childhood cancer.

Since our program began, we have seen a rise in the number of families living in the Upper Peninsula of Michigan seeking help with a child battling cancer.

As of December 2022, that number has increased by more than twenty-fold!

Join the fight
---
Travel Costs
Travel Costs
Travel Costs
---
To receive care, our families must travel long distances. Our grants assist with travel costs, such as gas, food, and accomodations.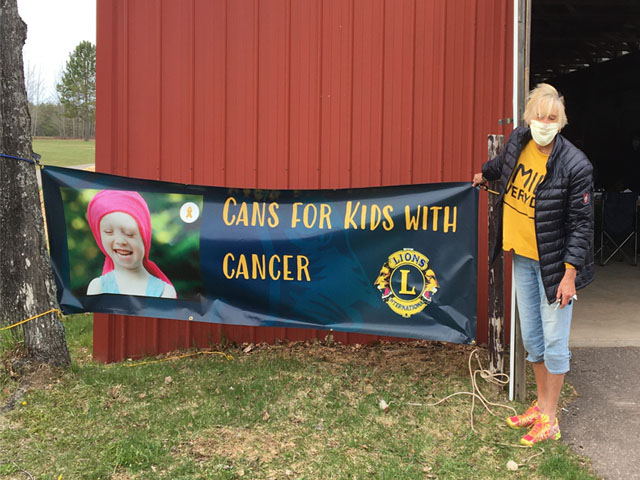 Our mission is to serve children and families from the Upper Peninsula who are battling childhood cancer. We believe that when a child is sick, the entire family is affected. Our support focuses on the individual along with the entire family.
Learn more
---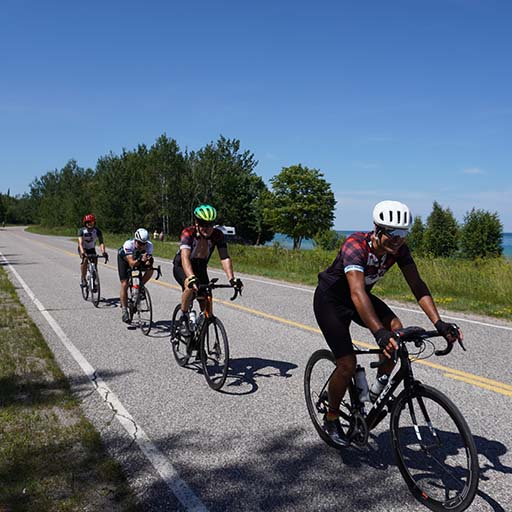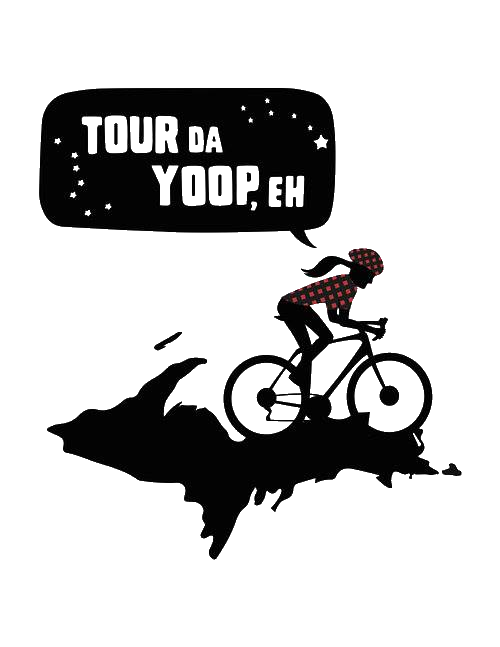 Tour Da Yoop, Eh
The Tour Da Yoop, Eh benefit for Childhood Cancer is a 1,200 mile bike tour around the perimeter of the Upper Peninsula! Enjoy endless nature and lakeside views while cycling across some of the safest roads in the United States.
Learn more
---
We share information and connect families to other nonprofits that may help, either in-person or remotely.
View All Partners
---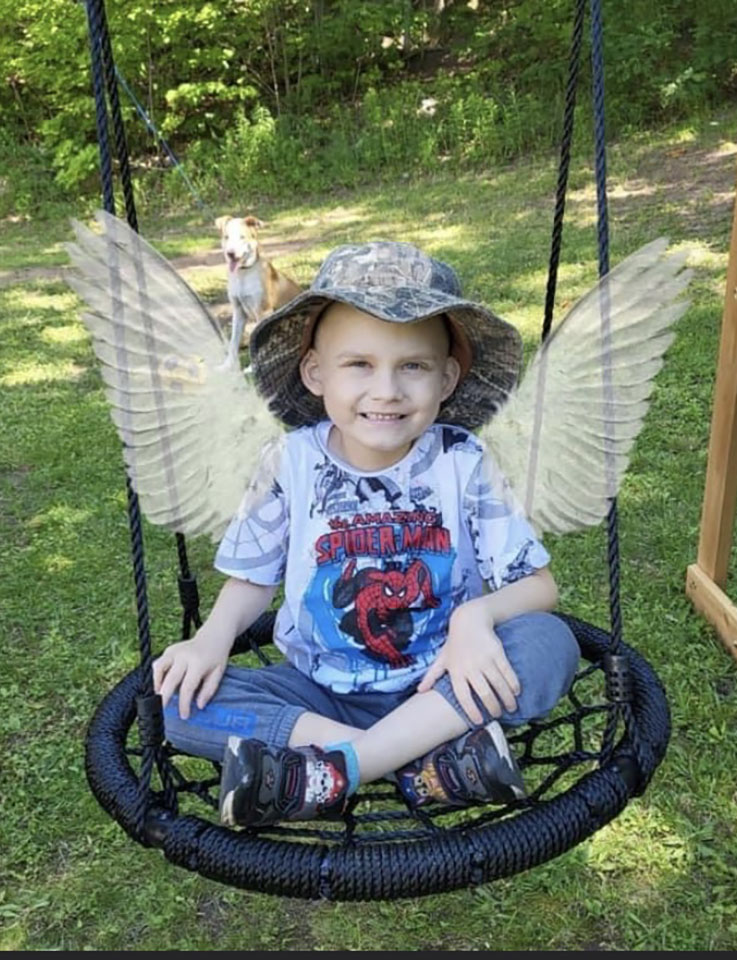 Rylan
Rylan is an Upper Peninsula 5-year-old who was being treated for high-risk neuroblastoma. He gained his Angel Wings on July 18, 2022.
His father is very grateful for the assistance as Rylan received treatment at the University of Michigan hospitals in Ann Arbor, including surgery, chemotherapy, bone marrow transplants, and more. This treatment required lengthy hospitalizations, keeping Rylan and his mom away from his father and siblings for months.
These numbers represent the families we recognize who are fighting childhood cancer. Every dollar earned goes directly to the families and to the programs that serve them.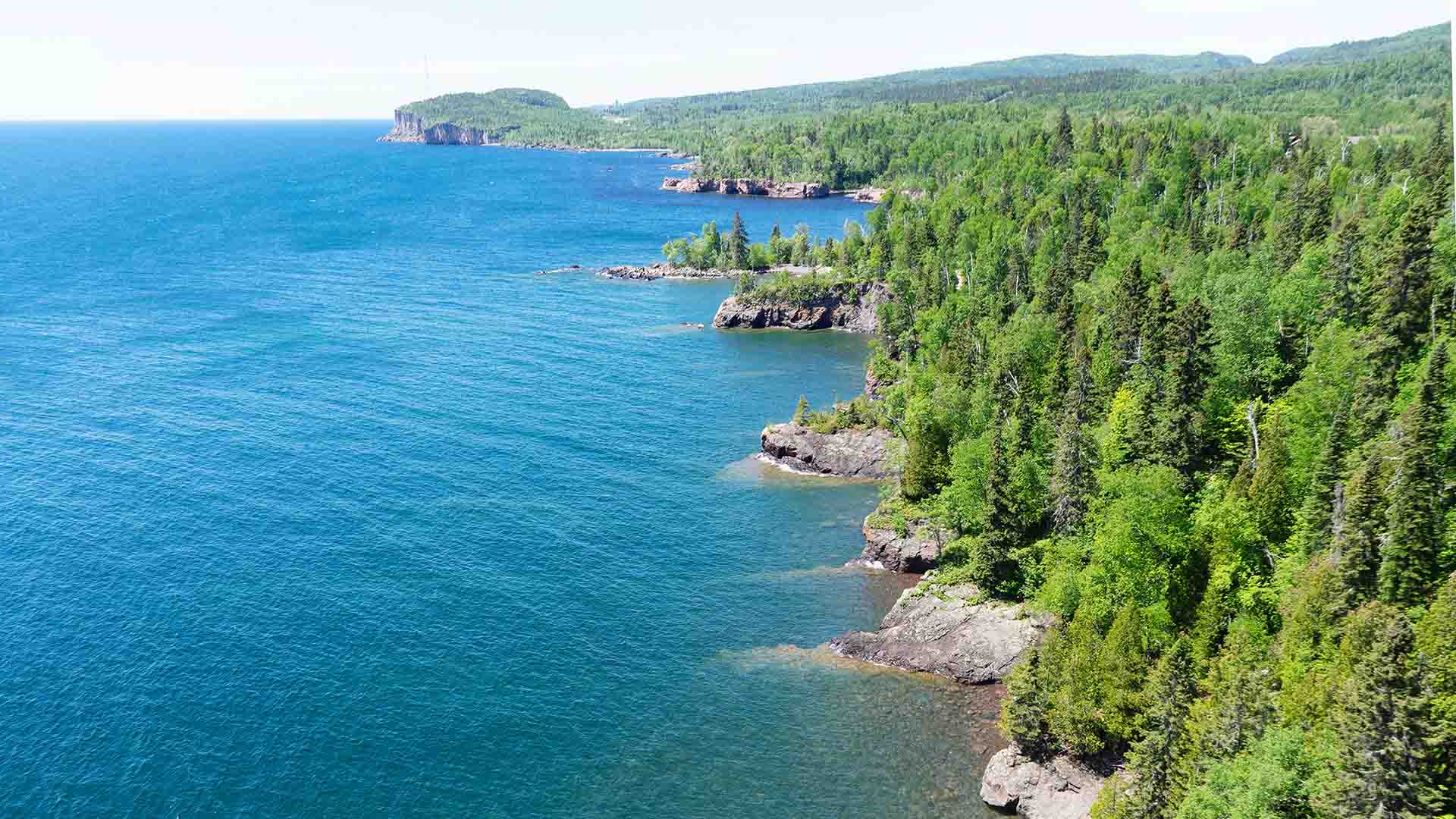 Michigan is

5th in the nation

for annual number of

pediatric cancer diagnoses.
470 children are diagnosed in Michigan each year, and the Upper Peninsula has the largest number of children per capita diagnosed with cancer in the state.
U.P. families face daunting challenges because they must travel out of our area for care. Many times, one parent is forced to take an extended leave of absence or leave a job to be with their child. Medical treatment can go on for many years, leaving kids with physical, emotional, and sensory deficits.
Help Us Help Them.
---